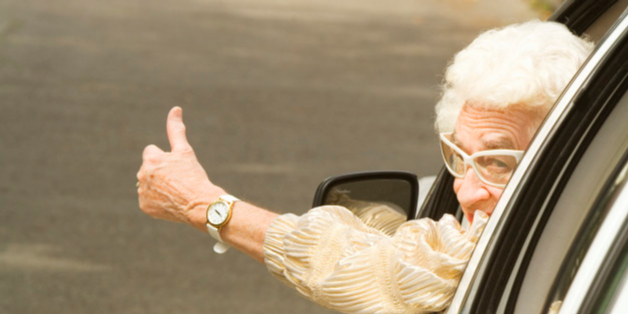 It seems as if people who are retired often find themselves driving more than when they were commuting to work on a daily basis.
As we age, there are many factors that affect our ability and desire to drive. The effects of aging often include vision or hearing loss, more limited mobility, and decreased reaction time, all of which may cause you to question how much you or a loved one should be driving. Fortunately there are many resources available to help aid senior drivers and their families in identifying ways to safely maintain their driving independence.

For a wealth of information, tips, and resources we recommend visiting these websites. They are just a few of the many resources available:
http://seniordriving.aaa.com/ This website provides a multitude of information for senior drivers and their family and friends, including tips for evaluating and improving your driving ability.

https://www.nhtsa.gov/older-drivers/how-understand-and-influence-older-drivers This article is geared towards the family members and friends of older drivers. It gives tips on understanding and communicating with the senior driver in your life.

https://www.nhtsa.gov/older-drivers/driving-safely-while-aging-gracefully This article is good to read if you are a senior who is interested in learning driving skills to help cope with the physical effects of aging. It provides questions that help identify areas of your driving that could be improved with a few simple tips and lists several other transportation options and links for more resources available to you.

https://www.nhtsa.gov/sites/nhtsa.dot.gov/files/documents/hs810732.pdf This informational pamphlet gives ideas, options and resources for how to adapt motor vehicles for elderly or disabled drivers. It includes information on evaluating your needs, choosing a vehicle with the right features, and getting mobility equipment installed.

http://www.um-saferdriving.org/firstPage.php This is a very helpful workbook designed to be completed by the senior driver. It asks a short series of questions which take about 10 minutes to complete and provides you with personalized feedback based on your answers. It gives descriptions of potential health concerns it notices, the driving skills affected by those health concerns, and recommendations for coping with them.

https://www.aarp.org/auto/ AARP's website has articles and links covering a huge variety of topics, including one of our favorites: The AARP Smart Driver course. This is a refresher course available to any driver over the age of 50, whether you are an AARP member or not. It teaches safety strategies tailored to drivers over 50 and can be completed in a classroom setting or online, in 4, 6, or 8-hour sessions. BONUS: most insurance companies provide a discount to drivers who complete the course!

For a complete list of the schools that provide the Approved Accident Prevention Courses in Minnesota, please click this link to view the list from the Minnesota Department of Public Safety: https://dps.mn.gov/divisions/dvs/forms-documents/Documents/AccidentPreventionCourseList.pdf